.
So this is the guy Sienna Miller settled on? (Yes, the word "settled" loses its meaning in this context.) I suppose Jude wasn't that big of a loss then.
Tom Sturridge
is twenty-six, four years her junior and thirteen years Jude's. Something tells me Sienna needs the stamina of a younger man to keep up with her. Bless her.
So I haven't ever seen Sturridge in anything, but I was looking up Garrett Hedlund in On the Road and discovered that Garrett and Tom press their lips together in this film on more than one occassion. One: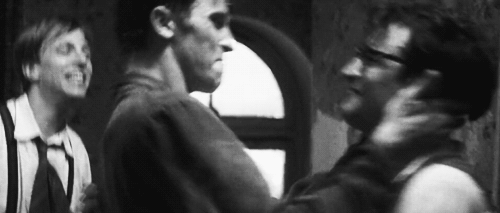 Maybe more, I haven't seen the film. But that was plenty enough to guarantee Tom a post of his own.
Hit the jump
for 33 more pics.